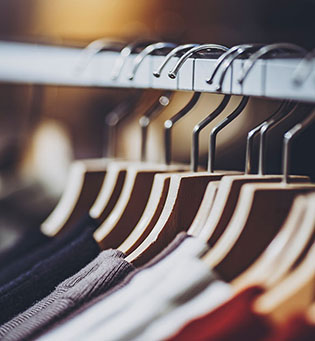 Apparel Tape & Fashion Webbing
Wayne Mills manufactures multiple products that are commonly used in apparel applications, including plain tapes, twill tapes, bindings, nylon twill webbing, and more.
Our apparel tapes, apron ties, and other narrow fabric products are commonly used in the assembly of dozens of fashion pieces, such as belts and watchband accents, apron ties, luggage and bag straps, backpack handles, and more. Other common apparel applications include cuff tape, tailor tape, zipper tape, tag tape and garment seam reinforcement tape. Be sure to explore our lineup of service options including dye-to-match, printing and textile design services.
---
Learn more
Have product or ordering questions? The team at Wayne Mills is here to assist you! Reach out today to request more information or discuss any manufacturing challenges you might be facing.
Why Wayne Mills?
Dedicated employees who are experts in their craft