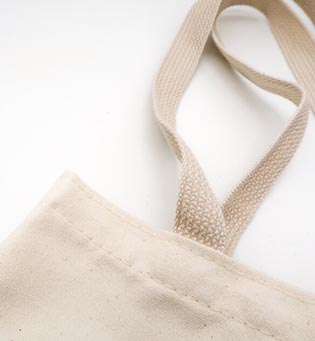 Webbing Straps & Tapes for Bags & Handles
Wayne Mills manufactures multiple webbing strap and tape products that are commonly used in book bags, tote bags, bag straps, and other fabric goods. Cotton twill tape, nylon and polyester grosgrain and military-spec cotton webbing are regularly manufactured at our facility in Philadelphia. These products are often used in the manufacturing of tote bag handles, backpack reinforcements, light weight tactical bag straps and light-duty tie-down straps.
Inquire about our specialty finish solutions, such as water repellency or heat setting for applications that will undergo regular laundering. Service options, including reflective lamination and hot cut-to-length are great ways to customize our narrow fabrics to perfectly suit your needs.
---
Learn more
Have product or ordering questions? The team at Wayne Mills is here to assist you! Reach out today to request more information or discuss any manufacturing challenges you might be facing.
Why Wayne Mills?
Dedicated employees who are experts in their craft